DIGITAL MARKETING COURSE You Don't Want To Miss!
DUAL CERTIFICATION – DIGITAL MARKETING COURSE
NIESBUD is a government body, and ICDL is an international body, with both these bodies Learning Skills has developed this digital marketing course. Ensuring you get the latest and recognized digital marketing curriculum. In addition, you eventually become a true digital marketing professional in India. You will not only have a nationally recognized certificate but also an international certificate as well. 
NIESBUD is an autonomous institute under the Ministry of Skill Development and Entrepreneurship, Government of India. That's engaged in training, consultancy and research in the field of Skill Development and Entrepreneurship.
Learning Skills is an official training partner with NIESBUD for digital marketing certification in India. Making this course government certified digital marketing course in India.
WEBSITE: http://www.niesbud.nic.in/
ICDL Foundation is a registered business name of ECDL (European Computer Driving License) Foundation. It is a world's leading computer skills certification body. ICDL's digital marketing certification is valid in up to 150 countries globally.
Learning Skills is an official training partner with ICDL Foundation for digital marketing certification globally. That makes our digital marketing course Internationally recognized, which is valid in US, UK, Canada, and Europe, plus 150 countries.
WEBSITE: http://www.icdlasia.org/
In India, today to get a high paying digital marketing job in India, it is important to get certified. Therefore, Learning Skills bring you most detailed, skills-oriented, and certified digital marketing course.
Which will offer you:
Dual Internationally and Nationally Recognized Certifications

Career, Job, and Skills oriented learning environment

Opportunity to add value to your resume and career
WEBSITE: https://learningskillsindia.com
Duration
Months
---
The course duration of the training is 3 months. The Weekend and Weekdays batches available.
Total
Seats Available
---
Only 15 students are allowed per batch. This is to maintain quality learning environment.
Last Date to Apply
December, 2017
---
This is the last date to apply for the Digital Marketing course.
Starting
December, 2017
---
First orientation class to take place on this date. From there onward regular classes shall start.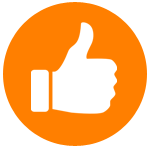 Detailed & Updated
Join India's most updated and comprehensive digital marketing course. Our course offer opportunity to learn proven strategies and latest tech.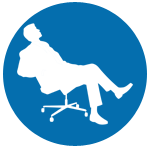 Street Smart
This digital marketing course designed to offer theory plus pratical knowledge. Both combined will help you acquire in-demand marketing skills.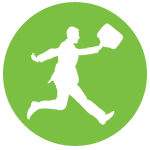 Career Oriented
Our digital marketing course is completely career oriented. That will help you to immediately become employable. Or equip you with right skills to launch your startup.
What you'll learn in Digital Marketing course?
Meet Our Digital Marketing Expert and Trainer
Kanishk Matta will be conducting this digital marketing course at Learning Skills, Delhi.
He is the leading Digital Marketing Consultant and Trainer in Delhi. He has worked in real estate, education, e-commerce and travel industry. Moreover, he's a founder of Learning Skills and Adjacktive. 
Furthermore, he is visiting faculty for digital marketing course at NIESBUD Noida. In addition, he has conducted digital marketing training sessions at IMS Ghaziabad, IP University, Delhi University, Digigyan, and others.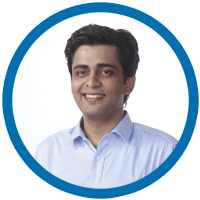 Kanishk Matta is an inspiring and talented trainer, who ensures that everything he teaches students are able to grasp. Moreover, he makes sure students understand the concept and imbibe practical knowledge, so they can immediately implement it. After attending his four-day digital marketing programme, I feel confident that I can step into the world of digital marketing with ease. Thank you so much.

We feel proud and immense pleasure, as one of our executive attended digital/online marketing course at NIESBUD Noida, in April 2016, primarily imparted by Sh. Kanishk Matta. He has excellent & superb knowledge and vast practical exposure of digital marketing at such a young age. He shared insights of social media marketing for online presence and growth of business for startups/fresh entrepreneurs and scaling up of running business. He is a great motivator, which has helped to expand our Diamond Jewellery business. We wish good luck and all the best to Kanishk Matta, the young prodigy.

I was totally unaware of the digital marketing and its application. Attending Kanishk sir's digital marketing session has really been helpful. With his lucid and simple approach and good presentation, we gained really valuable knowledge. The presentation delivery by Kanishk sir was simple yet it contained all elements of digital marketing, which surely is beneficial to all, who're eager to learn digital marketing.

The digital marketing training given by Mr. Kanishk Matta was very useful in context of the industry. Moreover, it was not limited to subject knowledge, he also shared with us real life examples, case studies, and Indian and global digital scenario.